About the project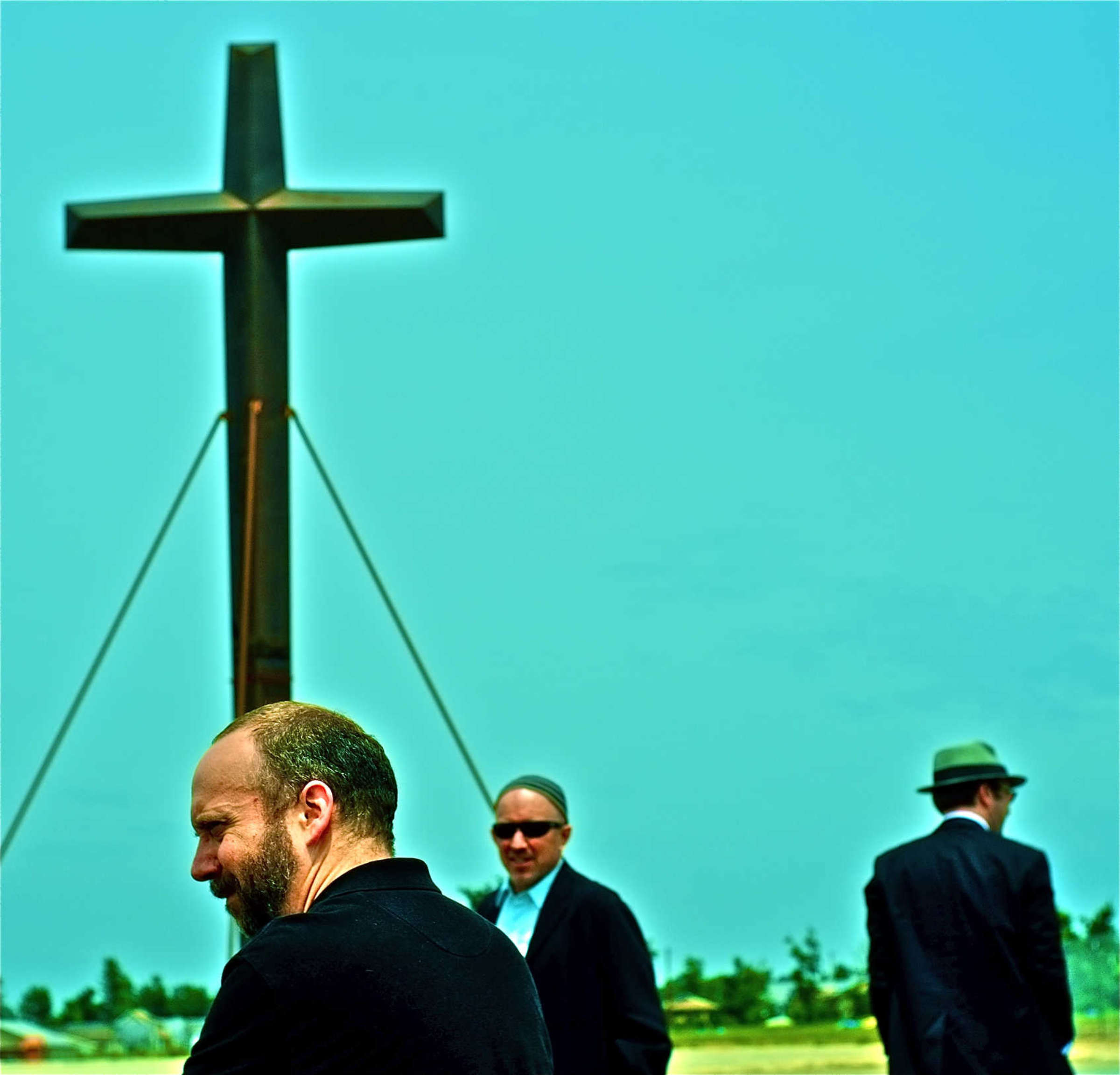 Book of Job
Dramatic Reading of The Book of Job, by Translated by Stephen Mitchell
Directed and Adapted by Bryan Doerries

Developed in collaboration with PopTech, The Book of Job was created to promote healing dialogue within the community of Joplin, which was devastated by a tornado in May 2011. The project has since been presented all over the country and the world, from New York City (Hurricane Sandy), to Pascagoula, MS (10-year anniversary of Hurricane Katrina), to Japan (Fukushima).
About the play
The Book of Job

by Translated by Stephen Mitchell

The Book of Job, from the Hebrew and Christian holy books, addresses themes of spiritual transformation, faith and human suffering at the hands of the Divine. A righteous and pious man, Job's faith is tested when God takes away all that he's been blessed with – his wealth, children, and health. Throughout his trials and suffering, though he challenges ideals of Divine justice, Job's piety never waivers. Ultimately, after reconciling with God's wisdom and power, God restores and increases Job's prosperity
Book of Job Highlights
Book of Job
A short documentary on the Book of Job in Joplin, MO
Joplin, MO / 2012
Book of Job was first presented in Joplin, MO in 2012, on the anniversary of the the tornado that devastated the Joplin community.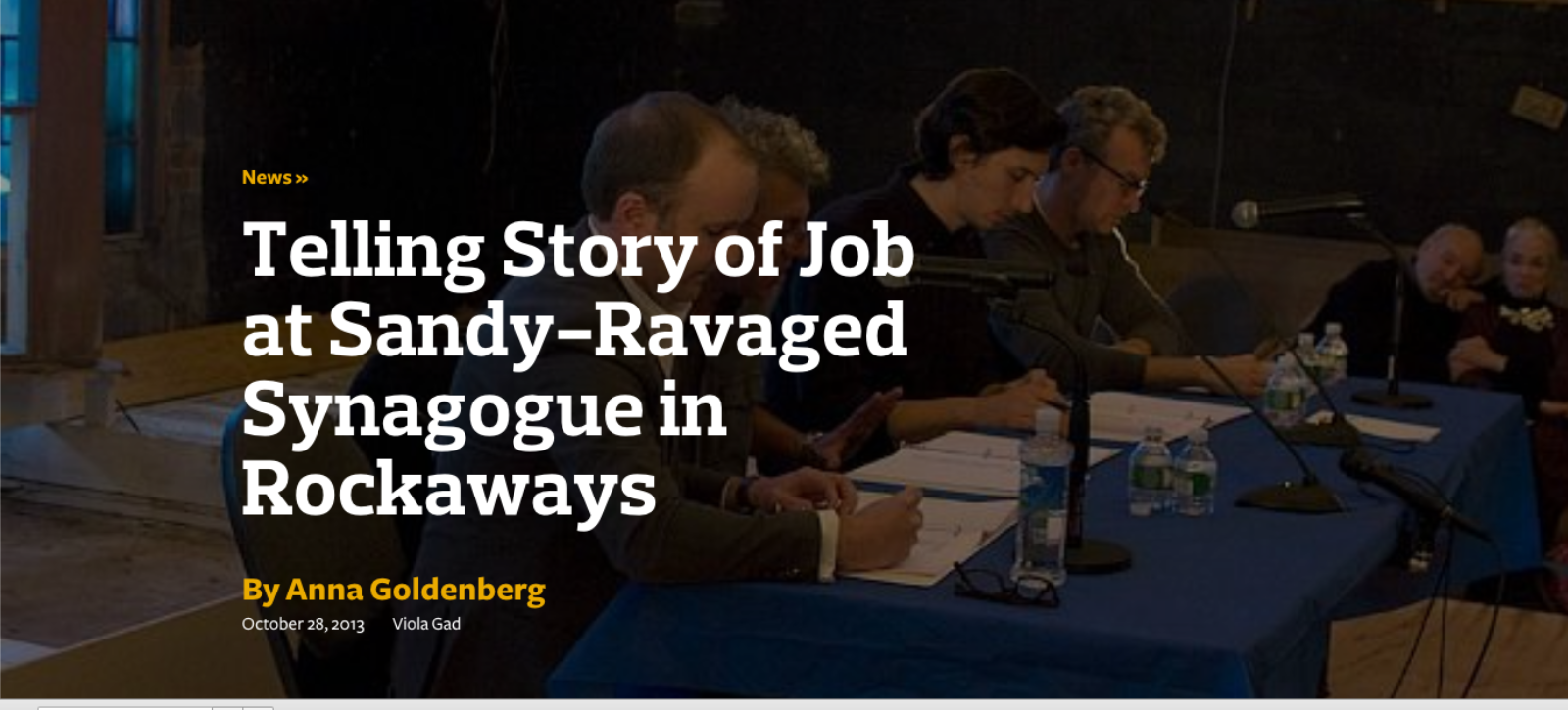 Book of Job
Telling Story of Job at Sandy-Ravaged Synagogue in Rockaways
Queens, NY / 2013
Theater of War Productions presented Book of Job in West End Temple in the Rockaways, marking the first time congregants stepped foot in the sanctuary after it was destroyed by Hurricane Sandy. See article in The Forward.